Product Details
---
Sun stick for protection against solar heat (IR rays) and sunlight (UV rays).
UV IR Block™ for dual shield against UV and IR rays

Unlike existing sun screens that only block UV rays, AHC Natural Perfection Double Shield Sun Stick is infused with the patented UV IR Block™ technology that enables protection from both UV and IR rays.

Naturally derived Phyto Protect Complex for protection against external irritation

A selection of naturally derived ingredients that protect skin from external irritations, combined with AHC's exclusive Nano Emulsion formulation technology, helps soothe sensitized skin.

Mild formula suitable for kids and adults with sensitive skin

Eye irritation and primary irritation tests completed Sun stick made of patented and naturally derived ingredients is safe to use for all family members.
INGREDIENTS
---
Schisandra chinensis Fruit Extract Bambusa vulgaris Extract
5 Types of Pure Water Derived from Nature
---
How to use
Daily Treatment
1) At the last step of the skincare regimen, turn the dial on the bottom of container to raise product about 5 millimeters and apply from the facial center outward.
2) Carry and reapply frequently throughout the day on areas that need UV protection (face and body).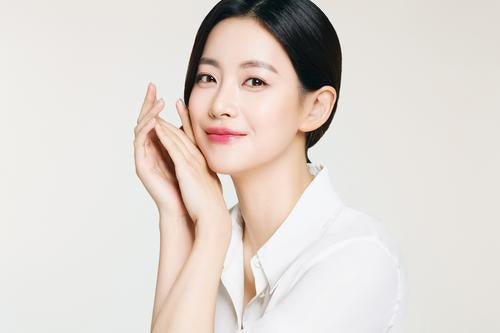 Whether on the screen or in everyday life, she constantly shines in various fields of interest. Her unwavering and enterprising attitude has driven her to, transform herself and not being satisfied with her current status. She personifies the journey of beauty AHC advocates.
---
Yeonseo Oh
Coming Soon
This product is not yet available.
Stay in touch and we will tell you when it is!