Product Details
---
Lightweight sun milk for UV protection and tone enhancement.
Brightening + Wrinkle Care + UV Protection (SPF 50+, PA++++).
Floral vital energy for tone enhancement

Pink Flower Solution filled with botanical energy enhances and evens out dull complexion to perfect a flawless skin base gleaming with vitality.

Refreshing milk formula for smooth skin

Milk-type formula provides moisture and absorbs without stickiness to leave a fresh finish. The soft-spreading formula fills and smoothens the pores and fine lines to present a naturally smooth-looking skin and simultaneously helps fix makeup.

Powerful sun protection (SPF 50+, PA++++)

Powerful sun protective formula helps protect skin from the sun and UV rays that cause skin aging and pigmentation.
INGREDIENTS
---
5 Patented Skincare Ingredients
Daily Treatment
1. At the last step of the skincare regimen, dispense an appropriate amount and apply a light layer over the face.
2. Apply additional layers to the face and other parts of the body that need UV protection.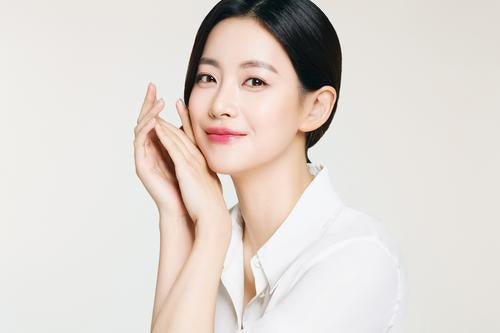 Whether on the screen or in everyday life, she constantly shines in various fields of interest. Her unwavering and enterprising attitude has driven her to, transform herself and not being satisfied with her current status. She personifies the journey of beauty AHC advocates.
---
Yeonseo Oh
Coming Soon
This product is not yet available.
Stay in touch and we will tell you when it is!