Product Details
---
Age Management
Recharging skin toner improves skin dullness and texture
The "Retinal Delivery System"

Exclusive technology to capsulate PRO RETINAL 11 x with elastic liposome to effectively assist absorption of retinal

Soothes the skin

Contains soothing Centella asiatica extract and Ficus carica (fig) fruit extract

Light water gel texture

Use with Emulsion for a moist and clear skin texture
INGREDIENTS
---
CENTELLA ASIATICA AND FIG FRUIT EXTRACT
view all
Ingredients
Youth Focus Toner with Pro Retinal 11X™
•Pro-A: Retinal: Increases collagen and elastane in the skin to alleviate wrinkles and improve firmness and reduces melanin generation to alleviate skin pigmentation and uneven skin tone. •Centella Asiatica: Known to soothe and revitalize sensitive skin. •Bisabolol: Known to help prevent the generation of melanin, which is the key cause of skin pigmentation, and brightens the skin. •Carnosine: Known to reduce oxidation and glycation, the key reasons for skin aging, and helps improve firmness. •No nasty ingredients: no artificial colourings and no artificial fragrances.
---
Daily Treatment After washing the face, apply a moderate amount of the product on a cotton pad, and wipe the facial skin outward. Alternatively, take some amount of the product on the palm, and gently apply the content on the face.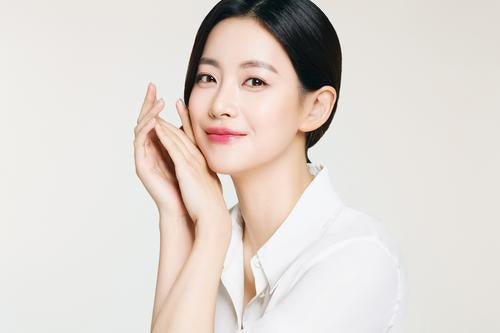 Whether on the screen or in everyday life, she constantly shines in various fields of interest. Her unwavering and enterprising attitude has driven her to, transform herself and not being satisfied with her current status. She personifies the journey of beauty AHC advocates.
---
Yeonseo Oh
Coming Soon
This product is not yet available.
Stay in touch and we will tell you when it is!